Aqua Range Display Cabinets – Store Your Collectibles with Safety
Planet Display is an independent family-run company that holds specialization in manufacturing and supplying a wide range of Glass display cabinets. It has a different range of display cabinets as well, and of which Aqua range is one in the list, where you can find Table-top Cabinets, Wall-mounted Cabinets and even the Revolving Showcases. All these showcases are available in different sizes, shapes and designs, which you can pick according to your requirement.
Facilitated by the dexterous team of professionals at Planet Display, all the range of display showcases and counters are designed to meet the predefined standards of the demand. Thus, the customers can find the required display cabinet at the most comprehensive and market-leading price. The list of manufactured Aqua range of display cabinets is best known for attractiveness, durability, and long-lasting features.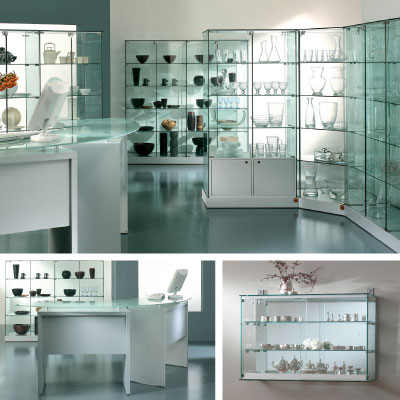 Glass Display Cabinets
The versatile Planet Display range of cabinets allows the cases to be used to exhibit different items systematically. Our showcases and display cabinet of the Aqua range are predominantly used for retail and home displays. Keeping in mind the customers' demand, the items are supplied in both commercial and retail businesses as well as for some home users.
All the products that Planet Display manufacturers are carefully designed in a unique design and style that meets the customers' demand. At Planet Display, it is the passion and focus of the team of professionals to create and supply quality, durable and unique Glass Display Cabinets. The range of products that Planet Display offers is used for showcasing Jewellery, Electronic Cigarettes, Trophies, Collectables and many other items.
At Planet Display, the team of professionals understands that every customer has different requirements and taste that the products are manufactured accordingly. In addition to this, to ensure that every customer remains satisfied, Planet Display offers various customized and personalized products. Therefore, the display cabinets manufactured regardless of any design theme, or interior aesthetic will perfectly find the product that best suits your needs.
All the showcase and display cabinets under the Aqua range use the latest lighting technology, making them durable, secure, and versatile. The professionals at the manufacturing unit combine all of the mentioned key aspects into the designs to make sure that quality products are supplied to the customers at affordable prices.